Journey As Beauty Queen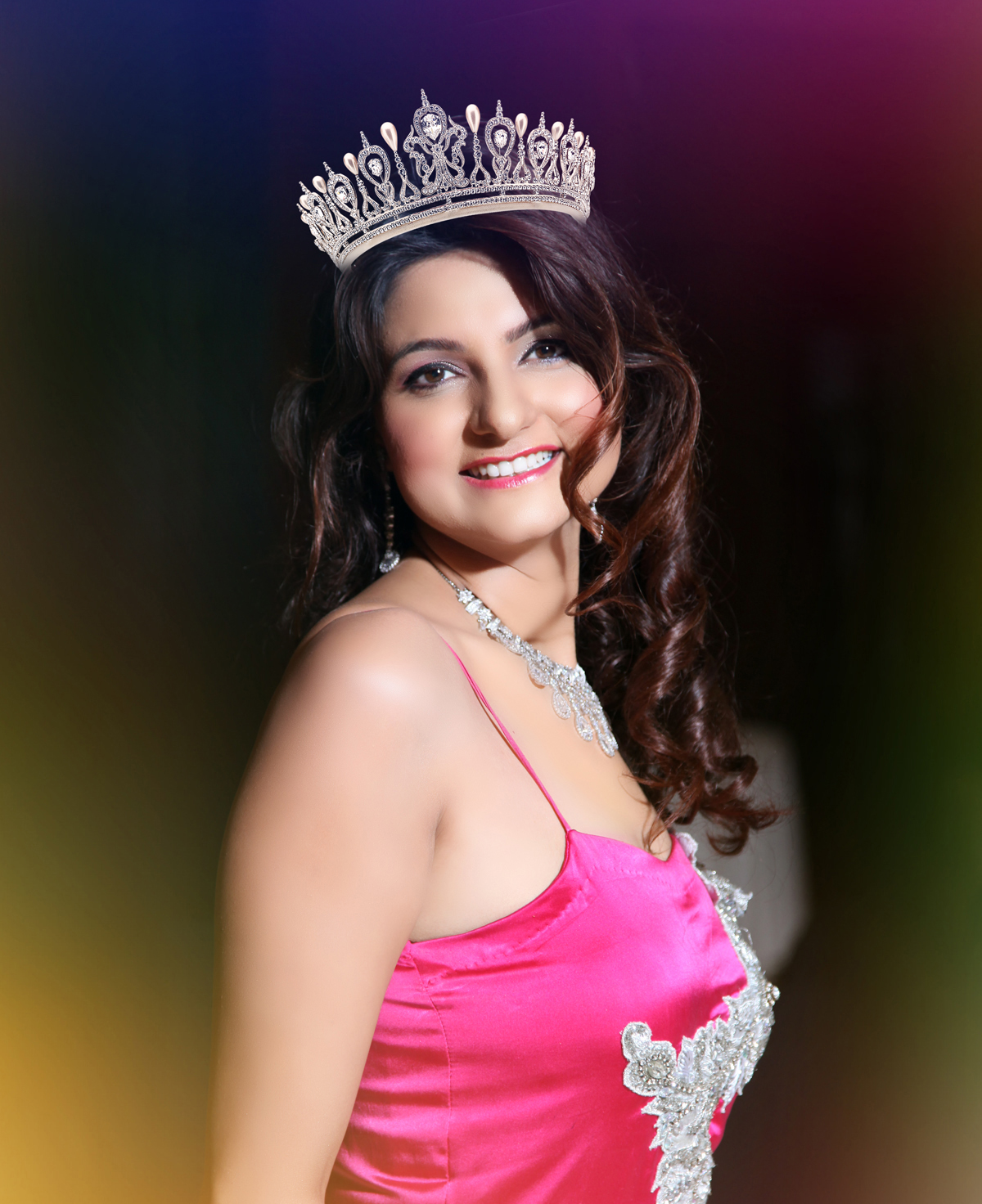 From teacher to Social Worker to Beauty Queen. As a social worker, she faced lot of struggle convincing parents, school teachers, principals and other strata of society. As she understood the mind-set of people, she realized that people do take note of what celebrities say. With limited resources to carry out the social work, one fine day she decided to become a celebrity and that was the starting of the journey to become the beauty queen.
Year 2010, with two kids, and in overweight category, she was not even eligible for any beauty contest. But once determined, she reduced her weight by massive 22 kg in short span of two months and there she was eligible for Mrs. India Gladrags 2010. She applied and reached into top 16, where she had to compete for almost 2 months for the final slot, in the form of a reality show, but there was more struggle ahead. She had to pull out of final round within two weeks due to "chikenguniya".
Came Year 2011, she participated in Mrs. India Worldwide and won the 1st runner up title hands down. She continued her Social work. In year 2012, she got the invitation to participate in Mrs. India International 2012 at Atlanta and competed with the beautiful and intelligent women of India origin across the world. She picked "My Clean India" as the project for the pageant. She won 2nd runner-up and Mrs. Congeniality title hands down in Atlanta on 25th May 2012 in a controversial decision.
Both the titles helped her being recognized her as Youth Icon and she got a chance to meet and inspire the youth. In September 2012, she accepted the much bigger challenge of National Presidentship of My Clean India to spread it into various parts of India. Today the project is running into almost 30 cities of India and youth really get inspired when she speaks to them.